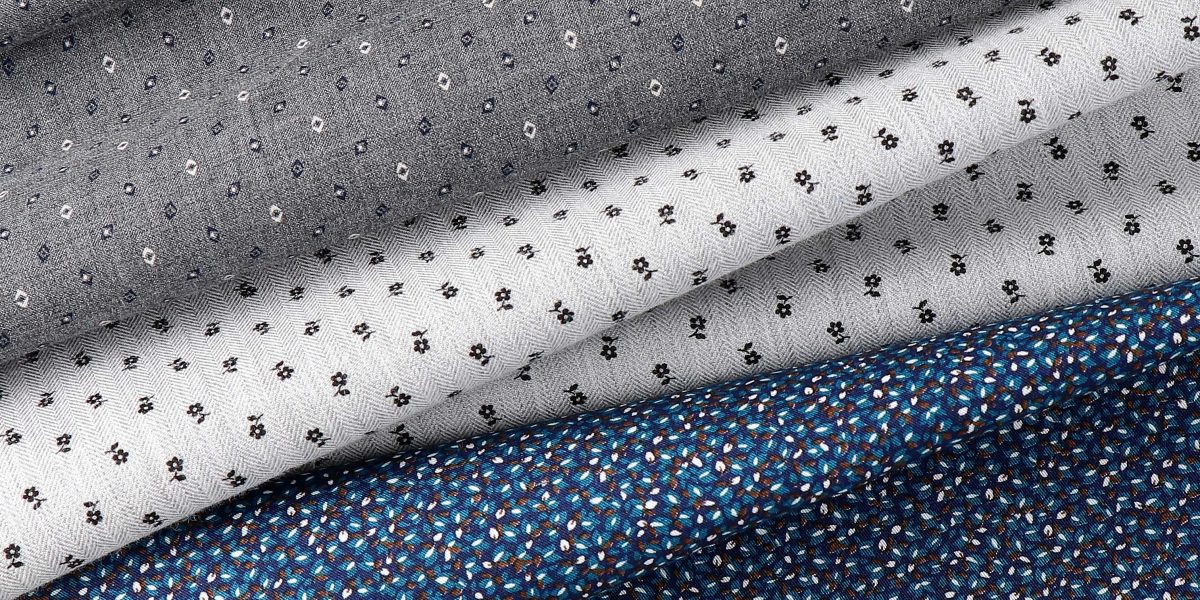 Print
Pure creativity
From sophisticated micro-design to large colored designs, the prints of Albini are distinguished for creativity, colour usage, and the great research that every season is made on the quality bases.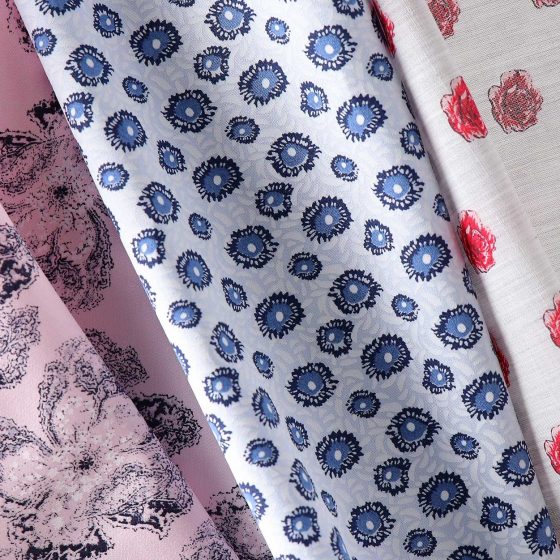 The prints of Albini have the characteristic of being applied on beautiful fabrics, surprising by their strong visual impact and the level of colour definition and designs. The versatility and multiplicity of available quality bases, from lightweight and summer fabrics such as linen to winter weight ones such as flannel, make it possible to obtain new and different results.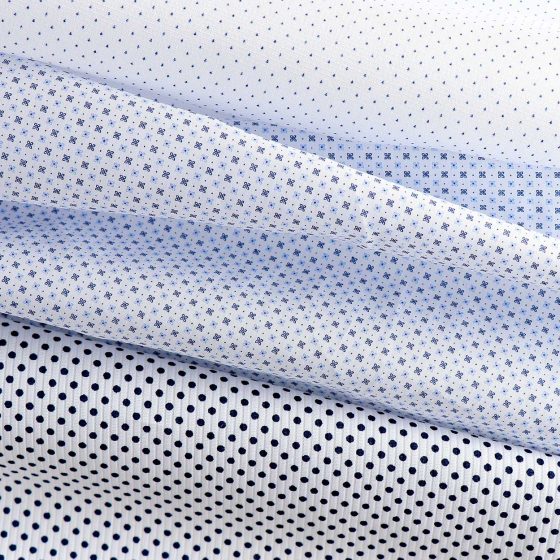 Albini's prints are made with different methods, each of which allows for a particular result. The traditional print represents the utmost expression of luxury and craftsmanship. The colour is printed on the fabric through engraved metal rolls that allow the creation of micro designs with great attention to detail.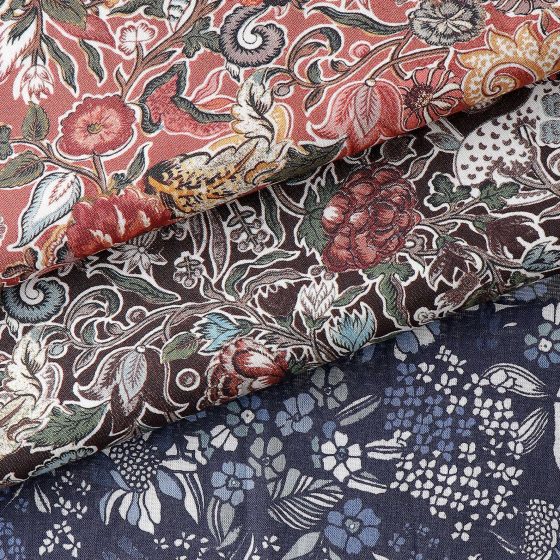 The modern digital printing is, on the other hand, suitable for large and elaborate designs, particularly those most creative and colourful. There are other printing methods, such as the corrosion method, which allows you to discolour a dark fabric at specific points to create a design, or flocking, for obtaining velvet effect prints.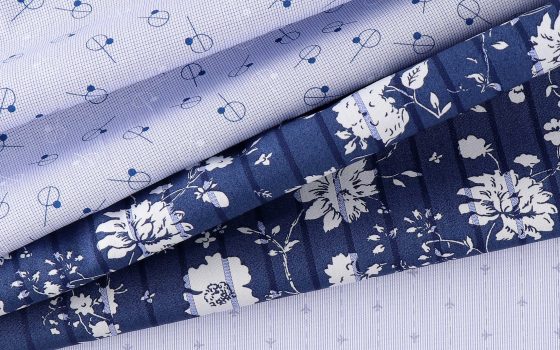 The prints are also applied on precious yarn dyed fabrics that add graphic elements, such as stripes or checks, for a unique and harmonious visual effect.
Creativity comes alive by studying and interpreting seasonal trends and by constantly seeking out new sources of inspiration.
READ MORE ON ALBINI GROUP