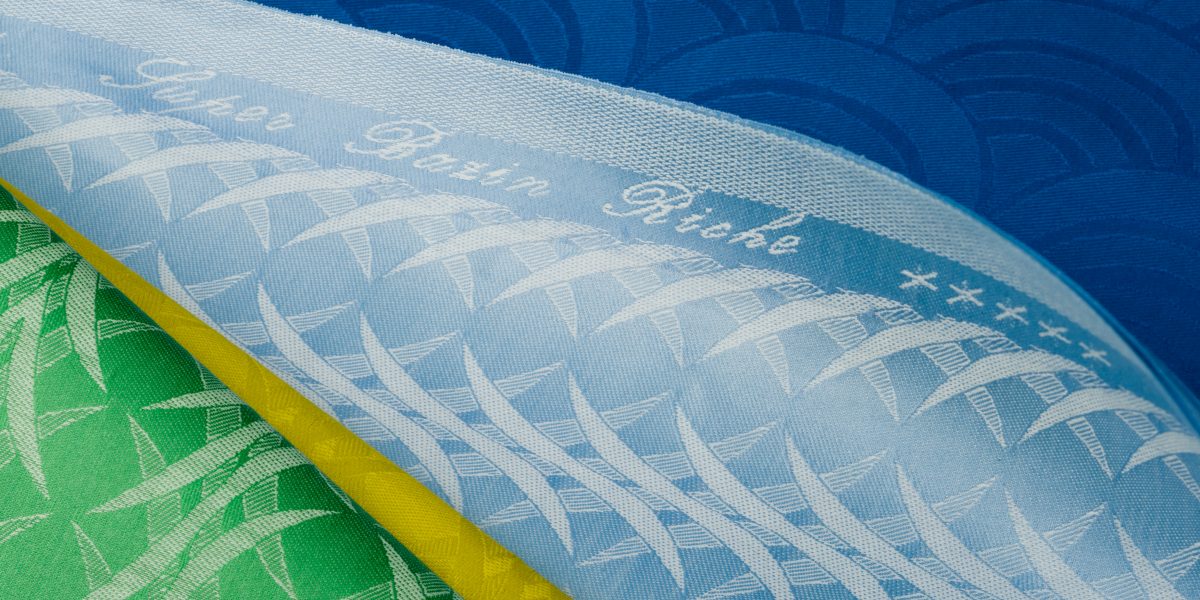 Super Bazin Riche
African luxury
The use of the very best Egyptian cotton, with its long and flexible fibre, unites with the advanced technology of production facilities and the expertise of the Group's technicians. The result is an excellent quality fabric for the African market.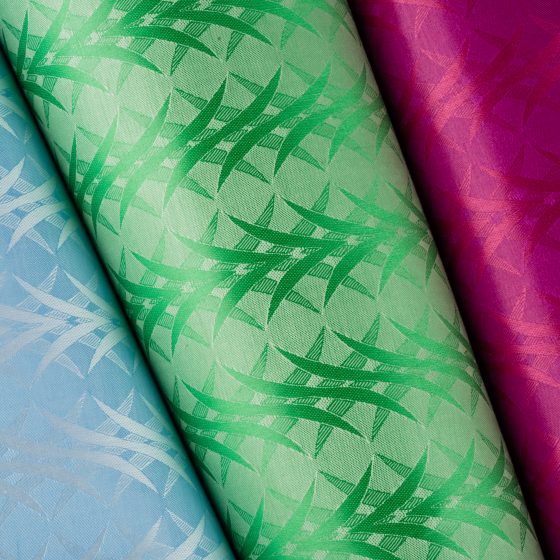 Albini's Super Bazin Riche are lustrous and durable cotton fabrics in damask effects and bright colours. They are the ideal choice for the making of prestigious clothes for men and women. Extremely popular in West Africa, these fabrics represent the luxury of excellence, being used on the most important and formal occasions. The finishing, devised by Albini Group, makes them lightweight, durable and breathable for optimal comfort.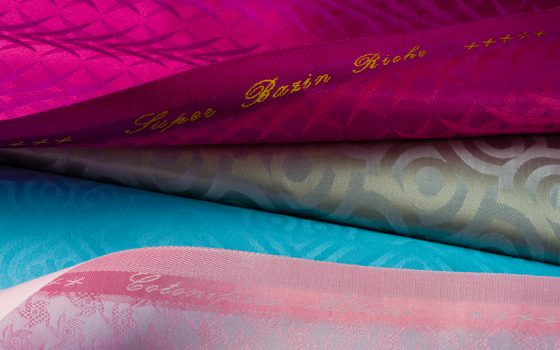 The creativity of the designers, technical expertise, state-of-the-art machinery combined with high quality standards and the passion of five generations, allow Albini to propose an innovative fabric for the African market.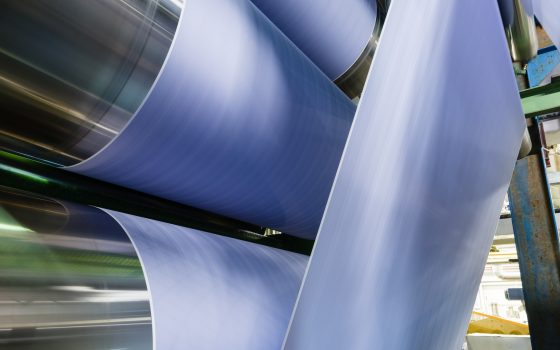 The Finishing
FOCUS
Albin's Bazin fabrics are made with a special finish that allows for fragrant handmade fabrics characterised by brilliant whites and vivid and lustrous colours, on which a persistent fragrance is applied.