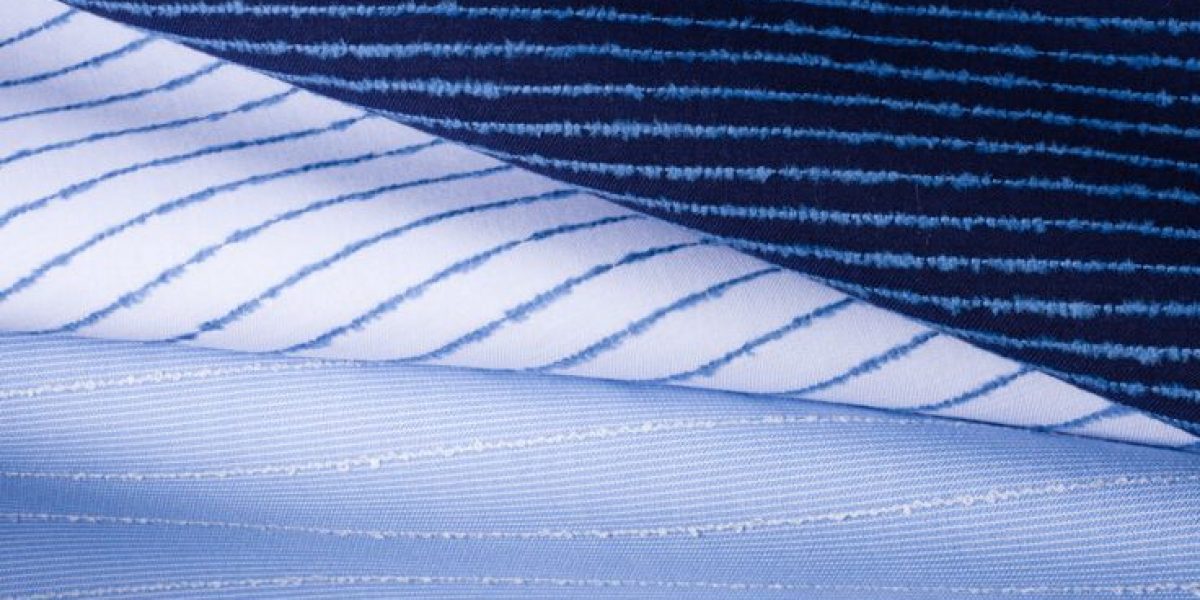 Special Yarns
Creativity and know-how
Long research and experimentation has allowed Albini to propose more and more precious and special yarns within its fabric collections.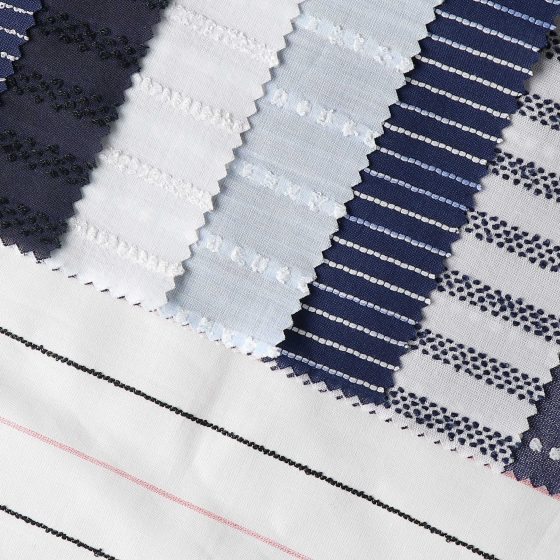 Ideas, experimentation and high quality raw materials combine with unparalleled spinning and weaving expertise to enable Albini Group to create beautiful fabrics with special and unique yarns, such as mélange, mouline, bouclé, chenille, neppy and printed yarns.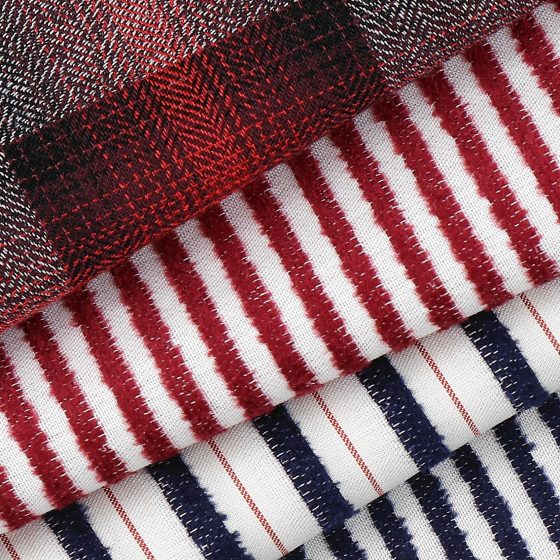 Chenille is used to reinterpret classic and formal fabrics such as poplin, adding three-dimensionality and that extra detail that embellishes the garment.
Mouliné, obtained by twisting two threads of different colours together, gives light and movement to fabrics of the most contemporary and fashion taste, while the neppy yarn, thanks to its uneven appearance, confronts the leisure world for a sport shirt of great importance.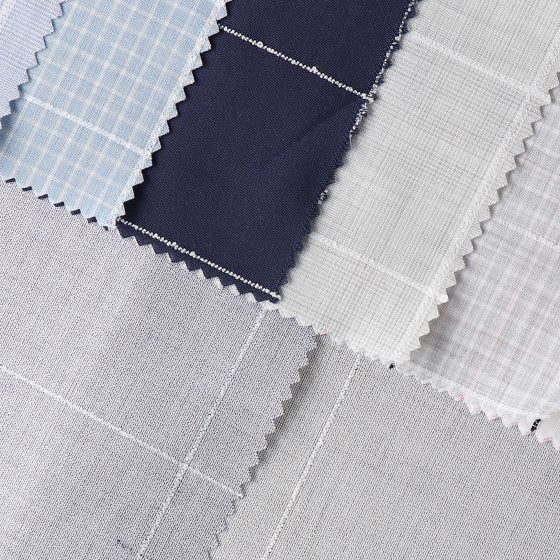 Mélange yarn is made by mixing, before spinning, raw cotton flakes with dyed cotton flakes. The yarn produced by this intimate blend has different intensity of colour and chiaroscuro, which will be translated into a soft-coloured fabric.
The bouclé yarn, with its characteristic "rings", creates special and sophisticated details, while the printed yarn is a multicoloured thread used to create original and unexpected designs.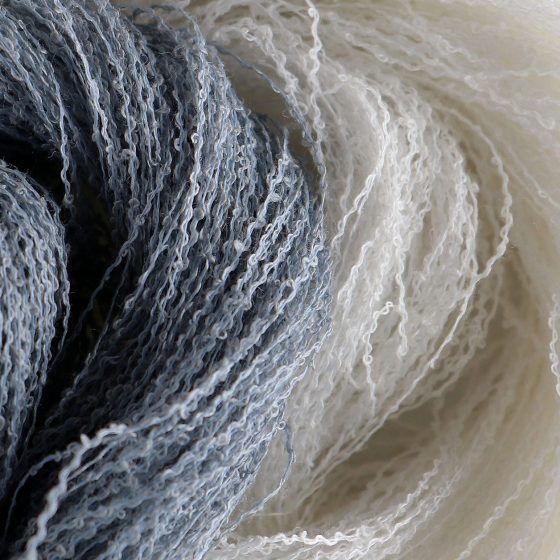 ICA YARNS
FOCUS
ICA YARNS is the Albini Group company wholly dedicated to yarns. It conducts continuous research and development activities, achieving outstanding results such as the weaving of the finest yarn in the world (yarn count 330/4). From raw material to yarn, every stage of the production is strictly controlled and tested by a technical laboratory equipped with the most sophisticated instrumentation.
Experimentation and research combined with unparalleled spinning and weaving expertise enable us to create fabrics with innovative blends and special yarns.
Experimentation and research combine with unmatched expertise of spinning and weaving, allowing Albini to create fabrics with innovative blends and special yarns.
READ MORE ON ALBINI GROUP